As 2010 draws to a close, there are many things that it could be remembered for — the year of the Red Tide, of Wikileaks, of LiLo going to jail, of Glee (was that this year?). Inspired by today's announcement of Scarlett Johansson and Ryan Reynolds separation and yesterday's of Zac Efron and Vanessa Hudgens break-up, I've decided to nickname 2010 "The year of the celebrity break up."
Famous people – for reasons too numerous to enumerate – seem to get married and divorced at rates higher than the national average. But this year seemed particularly devastating for celebrity couples. And for reasons too embarrassing and numerous to enumerate, I take each break up as a personal blow.
Below are a few break ups from 2010 with a rating as to how upsetting I found said break-up. 1 is a break up I saw a mile away, 10 made me cry into my pillow.
Scarlett Johansson & Ryan Reynolds – 3


I never really believed they were married. There's all of one photo of them on the internet together. I respect they wanted to keep their relationship private, but it's hard to be invested in a relationship you know nothing about. And again – privacy and everything, but by not showing up at each other's events, they also weren't supporting each other in their endeavors.
Zac Efron & Vanessa Hudgens – 5


This was always going to happen sooner rather than later. He wants a serious career and is talented. She doesn't work that much (let's leave it at that). Yes, they were gorgeous together. Yes, they probably had great sex and lots of it. Their relationship made sense in the HSM days, but more and more as Zac seemed to wanted to graduate out of that phase, it was clear their love wasn't forever.
Eva Longoria & Tony Parker – 3


There were always rumors of him cheating on her. And as Kate always points out, the sportstar/actress marriage is a difficult one. Plus, she's a bit older, and always struck me as more interesting than he is – or maybe more interesting than his teammate's wives. I'm very sorry for Eva, but honey, you can do better.
Editor's Note: In college, a sort-of friend's Dad was an orthopedic surgeon, and Tony Parker's Grandma was his patient. He reported that Nana was none too pleased with Eva, calling her "too old" and "a slut."
Blake Lively & Penn Badgley – 7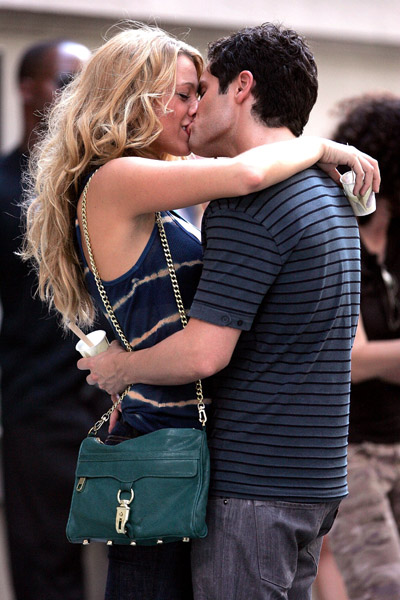 Like Zac and Vanessa, these two are young enough I didn't necessarily expect them to stay together forever, and yet…..There were all those photos this summer of them making out and holding hands. They are both still on Gossip Girl and always look so cute together on set. Plus, I can't separate them from their Gossip Girl characters who are CLEARLY meant to be together, AND always wind up together.
Kate Winslet & Sam Mendes – 9


This one still floors me. They were married for long enough to make me feel secure and stable in their coupling. They were collaborators. They lived in London and New York, somewhat away from the stress of the paparazzi. They have kids. I just…I don't know what happened here.
Patricia Arquette & Thomas Jane – 8


Maybe it's because I think of them as how the Go Fug girls depict them, but they just seemed so in sync. They are both obviously nuts (and by obviously I mean the way they dress and carry themselves) and nuts in a similar way. He seems a little off in a kooky way and she has an intensity that reminds me of the crazy old lady next door. I thought they were kindred souls, two free-spirits in a town that otherwise puts a lot of value on polish.
Courtney Cox-Arquette & David Arquette – 6


Yes, their marriage was always a little surprising, but they'd made it this far. They have a cute kid. He seemed okay with JenAn as the third wheel in their marriage and life. This one makes me sad because I'll always remember the credits of the Friends episode after they got married where they added Arquette to everyone's name.
Bristol Palin & Levi Johnston – 1


I mean, yeah. Was anyone surprised by this one?
Editor's Note: I was! I thought their love knew no bounds. Except that they looked weirdly related…
Al Gore & Tipper Gore – 10


Kate and I both find this one too painful to talk about.
Be warned: If Ben Affleck and Jennifer Garner ever call it quits, I'm quitting celebrity culture.